Discover the blue mascara trick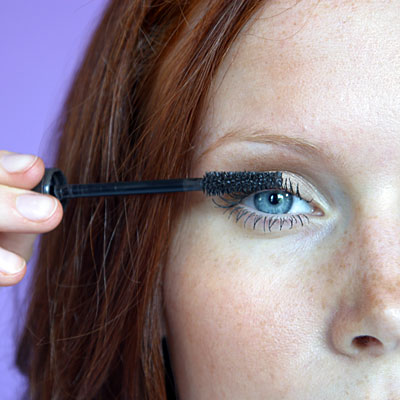 Don't worry, we're not suggesting you go all '80s with bright blue eye makeup. But adding a hint of navy mascara makes your eyes really pop. The secret is to not overdo the blue.

Roncal's advice: Apply black mascara on your upper lashes, then swipe a single coat of navy on the bottom ones. "Wearing it along the lower lashes is all you need to get that whitening pop," says Roncal.
Source: http://www.health.com/health